Pharmacy 777 Willetton - Canning Vale, Western Australia
Pharmacy 777 chemists in Perth, Western Australia and Adelaide, South Australia & New South Wales - Pharmacy 777 - Pharmacy777.com.au
Pharmacy 777 is dedicated to enhancing the quality of life within our community. We believe in personalised, collaborative care for your and your family with a range of health services including Medication Management, Flu Vaccinations, Sleep Apnoea services, Weight Loss Program, Compounding and more.
About Pharmacy 777 Willetton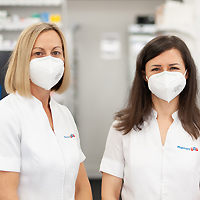 Let's continue to stay safe WA.
Well done Perth and Peel on going back to how we were pre-lockdown.
We are reassuring you as an essential service, all Pharmacy 777 pharmacies and our teams continue to support you with your health care needs.
If you are visiting the pharmacy, use of the SafeWA app or contact registers are in place.
We continue to adhere to all legislative requirements to ensure we are keeping our team and our community safe.
If you can't visit the pharmacy, we also have a great range of services to provide you with support at home.
For any questions or concerns, please chat with our Pharmacy 777 Pharmacists.
With your support, we'll continue to remain vigilant and help prevent any further community spread of COVID-19.
Our pharmacy teams thank you for your support.

For the latest details, click through below:
Contact infomation
Address :
10/61 Apsley Rd, Willetton WA 6155, Australia
Phone :
📞 +61 8 9457 1777
Region :
Western Australia
Website :
http://www.pharmacy777.com.au
Facebook :
https://www.facebook.com/Pharmacy777Group
Hours :
+ 08:00-20:00 : Mo, Tu, We, Th, Fr, Sa, Su,

Contact with business:
Categories :
City :
Canning Vale, Western Australia
Please write some of your reviews for the company Pharmacy 777 Willetton
Your reviews will be very helpful to other customers in finding and evaluating information
New business
You're a business owner? Do you want your business to be known by millions of people?
Enterprises in the same industry